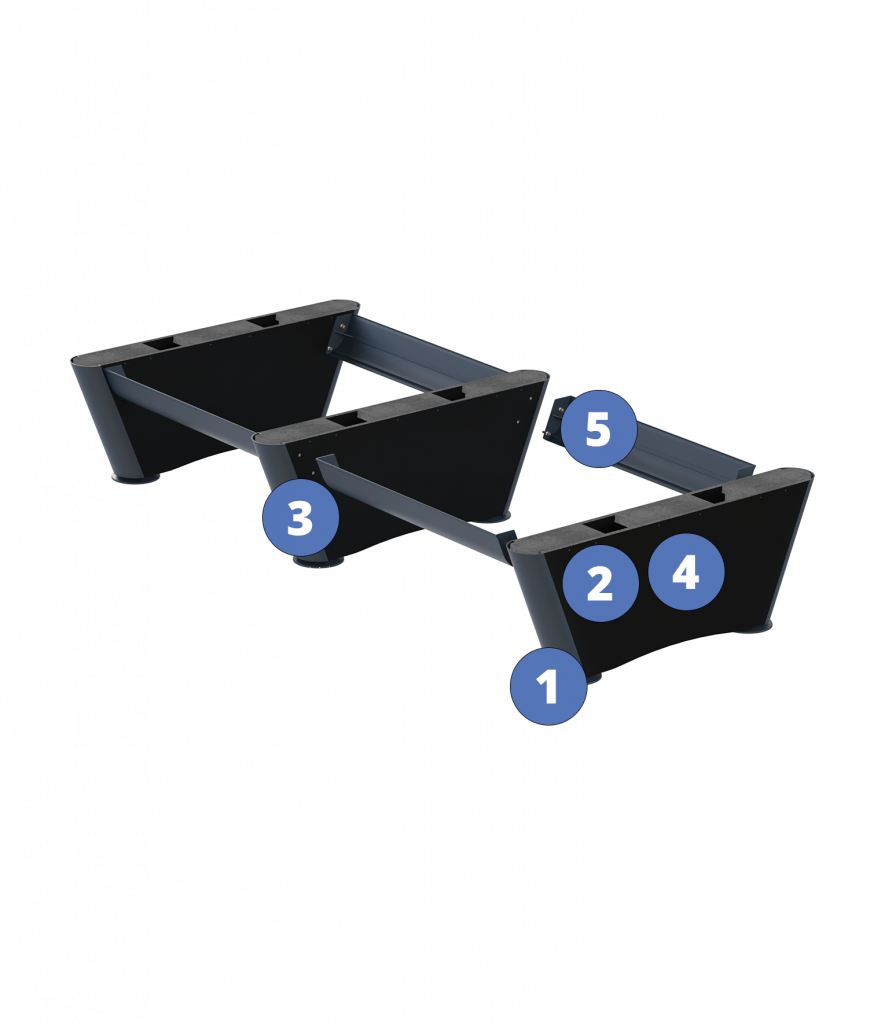 Six casted leg-levelers, two per each pedestal, maximize the contact-surface.


Laminated board, easy to clean and wear-resistant.


Extruded Aluminum profiles, finished in powder-coating give additional support.


3D Gabriels-logos for that extra "edge".


Four body-panels not only provide for a sleek look but are an integral part of the base-frame construction and add sturdiness to the table.